DRAKE'S CAKES ONLINE PRESS RELEASE
Drakes Cakes Outlet Store to open BY Early September 2006
Our Product Drakes Cakes and Hostess at a fraction of the cost.
A box for $3.00 now would sell for $1.00
Devil Dogs, Yodels, Funny Bones, Coffee Cakes, Ring Dings, Yankee and Sunny doodles, Apple and Cherry Pies, Sunny Doodles, Hostess Cup Cakes, Hostess Twinkies,
WE Will be Opening DrakesCakesOulet.com store Early September 2006 keep watching
Http://WWW.Drakescakesoutlet.com
You want cheaper prices You know and we know that the Sell by Date is not a not eat date. We can now offer you Boxes of your delicious Drakes Cakes Foods and Hostess up to the sell by date you can purchase but you will recieve it just a few days after the sell by date.
For example the sell by date is August 30 you purchased it on the 30th of August and you received it by Sept 3 or 4th. It is still eatable but you receive it after the Sell buy date but you did buy it on or close to the sell by date.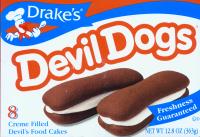 Now a Special Every Day! Check out Devil Dogs sales on our home page HOME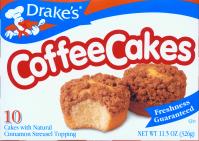 Every Day Special ! Check out Coffee Cakes sales on the home page HOME
Drakes Cakes sales and more, check out our Drake's Cakes homepage now for other product sales.
Take me to the Drake's Cakes home page
so I can order and see what else you have for me to purchase